Folding Arm Awning Full Cassette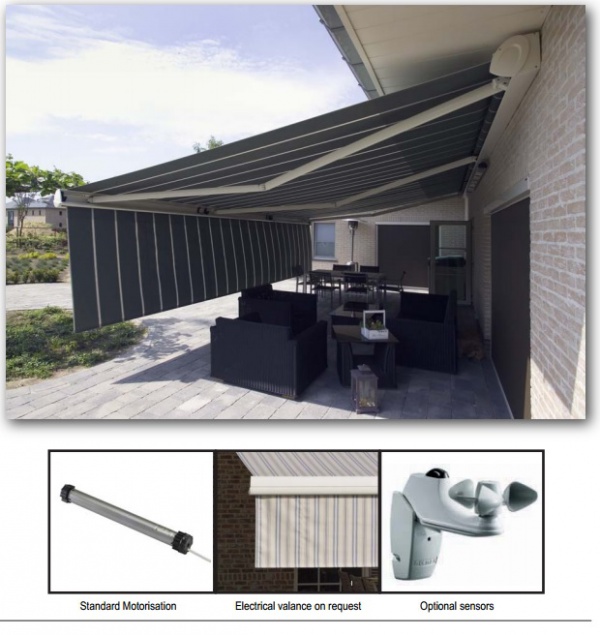 BX260 - A DELUXE FOLDING ARM AWNING WITH 4 METER PROJECTION
The first and most complete folding arm awning in the Aalta range that combines superior aluminium quality components and operation with its own unique contemporary design. Attention to technical details ensures years of trouble free operation; motorised or manual.
The extremely low profile and complimentary powder coating of the cassette ensures excellent integration with the facade of the building. Full cassette means, when retracted, the arms and fabric are completely enclosed.
The BX260 has an aluminium extruded casing with strong cast aluminium end covers and options for sun, wind, rain or motion sensors making it a top of the range awning product.
JUST RITE's Work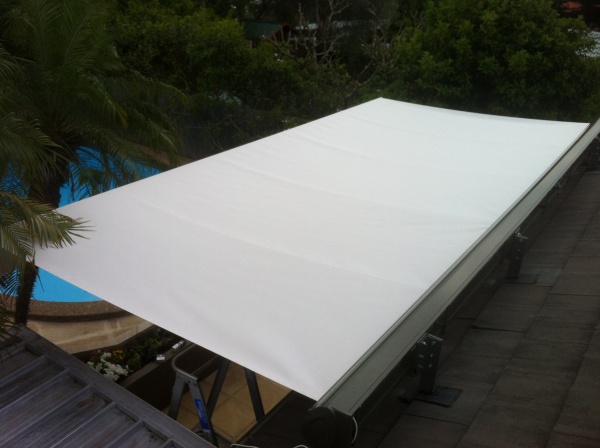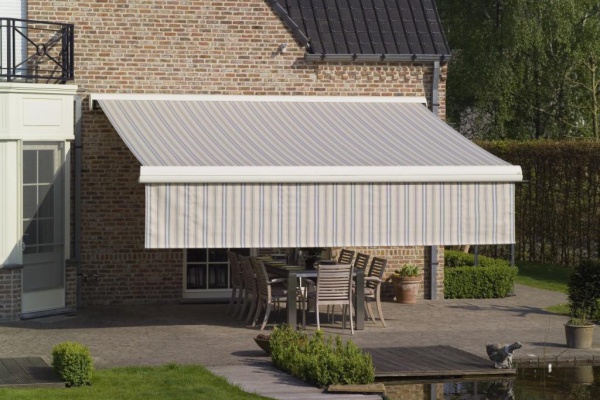 Benefits and Key Features
A superior made to measure fully cassetted folding arm awning from Belgium
Wide range of available premium powder coating to match any building type
Comes standard with crank operated gearbox or optional motorisation via remote control
Optional sun, wind, rain and motion sensors for the ultimate in comfort
Fully enclosed hood with drip rail
Optional regular valance or Variovalance
Tested to 20,000 movements
5 year warranty included
Technical Features
The headbox and front rails are made from extruded aluminium for maximum durability
The compact stylish box accomodates arms up to 3.5m extension
All fastening materials are made from high-quality stainless steel
Front rails have an integrated drain for water escape
5 standard extensions: 1,5m - 2m - 2,5m - 3m - 3,5m
Available widths:

up to 6m with 2 arms,
6-7m in 1 part with 3 arms,
7-12m in 2 parts with 4 arms